TRED UNION is a grouping of road hauliers and logisticians, made up of regional companies. Its objective is to develop synergies in the transport and logistics sector and to offer competitive solutions to specific problems. All of the group's members have signed the voluntary CO2 emission reduction charter and have integrated a virtuous and environmentally protective strategy.
PÔLEis a network of transporters, specialists in the distribution of pallets, who pool their know-how to transport goods throughout the country within 24/48/72 hours.
Commitment, reciprocity and a sense of service, they share the same values and the same objective: customer satisfaction.
UNITED PALLET NETWORKS (UPN) is a UK pallet network, based near Lichfield Staffordshire, specialising in the distribution of 1 to 10 pallets throughout the UK.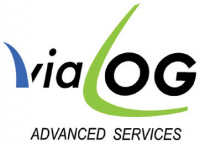 VIALOG is a group of companies from Normandy, which federates their know-how in logistics and industrial subcontracting.
Its objective is to provide its clients (importers, exporters, regional and national operators) with multiple and complementary skills, within the framework of complex missions, subcontracting, production outsourcing, logistics, distribution and compliance.
DIEPPE MECA ENERGIE is an association whose objective is to promote and support the development of member companies.
It includes 125 companies in mechanics and metallurgy, finished products, construction and public works, services to industry and logistics.
DME also maintains links with Normandy business groups, sectors and partners.